Who we are
IGW drives solutions within the rail and industrial market. We are a brand of the BMT Group, an industrial, family-owned holding company, with various global market leaders among its subsidiary companies (e.g. BMT Aerospace, VCST & OMCO). The shared know-how within the BMT Group and our commitment to innovation makes us a powerful force in the gear system market.
Global industry leading customers rely on IGW for various applications in the most demanding industries. We are a first-choice manufacturer of top quality gears (up to 2 meter), prismatic parts (up to 3 meter) and sub-assemblies, from one piece to higher series. Our products deliver clear benefits, and are manufactured to international standards via the most rigorous manufacturing processes. In addition, we offer the intelligence to optimize designs and make solutions as efficient as possible. Our high quality solutions are used across a diverse amount of applications and markets (e.g. compressors, engines, pumps, scanners, agriculture & construction machinery…). Our constant commitment to innovation and excellence and the skills of our passionate people, make us your trusted partner for a long-term cooperation.
The rail market requires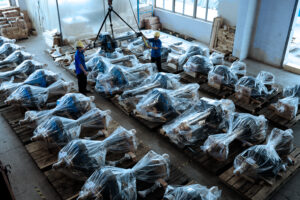 a highly specialized approach. Millions of people and companies depend on trains, trams and metros every single day. Reliability is crucial. IGW provides customized, robust and efficient gear systems for this unique market for more than 25 years. So far, we have delivered over 100,000 gearboxes and couplings for the most prestigious rail projects all over the world. To ensure optimal functionality, we focus on safety, minimized maintenance and low noise, while bearing in mind any challenges that the environment might bring, like extreme heat or arctic conditions. From heavy duty locomotives to light rail applications, from low speed city metros to very high speed trains, IGW is your engineering partner for any drive solution. We offer a complete service, from an extensive requirement analysis to premium production and future overhaul services with immediate response, thanks to our international presence and expert technicians locally.
Our heritage
In 1949, 20 year old entrepreneur Mr. Alfons Watteeuw (1929 – 2014) founded "p.v.b.a Watteeuw", as a one-man business. He was a young and ambitious man with a mission. From early on he was already passionate about mechanics, which he inherited from his father, Mr. Henri Watteeuw. Henri was the first certificated technical teacher in West-Flanders (Belgium). He wrote 14 educational books and was a well-known speaker and guest lecturer at technical universities. With the support of his father, Alfons Watteeuw succeeded in building up a successful business towards what IGW is today. He became and still is an inspiration for our employees, that is why the 'W' in the current company name still refers to the family name of our founder.
Belgium - Oostkamp
The headquarters of the industry division is located in Oostkamp. This plant has two main activities. On the one hand we specialize in 'one-off' to small series gears up to 2m diameter. On the other hand we machine large series of prismatic parts and have specialized in aluminium components for the last 30 years.
With the financial support of ESF, IGW Oostkamp develops the 21st century skills of their employees. 8 programs have been introduced, focusing on problem solving, improvement techniques, using digital tools, customer focus, leadership, self-management, communication and teamwork,
IG Watteeuw International nv
Kampveldstraat 51, 8020 Oostkamp Belgium
T +32 50 82 69 07
China - Suzhou
While the main activity at our plant in Suzhou is for the railway market, we're also a logistic hub for IGW Industry.
IGW (Suzhou) Co., Ltd
N° 1 Fenghe Road Fengting Avenue, SIP, Suzhou 215122. P.R. China
T +86 512 6287 5601
India - Pune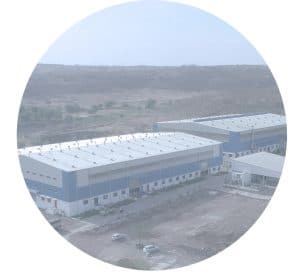 Since 1984, our Pune based operations have evolved from a pre-turned parts subcontractor towards a reliable supplier of completely finished gears and assemblies. Recently we have built a completely new, 100% vertically integrated manufacturing site including critical processes like heat treatment & teeth grinding. Our five production plants have a production capacity of 5 million gears and shafts per annum and are servicing core sectors of the economy: agriculture, construction and other industrial applications (e.g. compressors). We deliver these products all over the world.
IGW India Technologies Private Limited
Formerly known as Involute Technologies Private Limited
Gat No. 156,157,158,159, Alandi-Markal Road, Village Dhanore, Tal. Khed, Pune Maharashtra 412105 India
T +91 9175953574
Romania - Iasi
In Iasi we manufacture gears up to 1.2m for diverse industrial markets since 1998. This plant is completely vertical integrated capable of doing everything in house.
IG Watteeuw Romania S.R.L.
B-dul Chimiei nr. 6
Area B 700291 Iasi, Romania
T +40 374 100 235
USA - Zanesville
IGW US is a small, diversified plant that envelopes almost all divisions of the BMT Group. We offer assembly and warehousing activities for our North-American based customers in rail, automotive & industrial markets. For Rail, IGW US has over 30,000 SqFt of shop space and proudly offers services including new OEM gearbox assemblies, machining, painting, one-off service diagnosis and repairs, and fleet overhauls. Our wide range of local suppliers and in-house activities ensures all BAA requirements can be met.
IG Watteeuw USA LLC
1000 Linden Avenue, Zanesville
Ohio 43701 – 3098 USA
T +1 740 588 1722
Trust
We tell what we do and do what we tell.
Embracing diversity
We create a global culture of cross-fertilization in order to connect talent and improve our processes.
Winning with us
We turn problems into solutions.
Passion to exceed
We challenge the status quo.